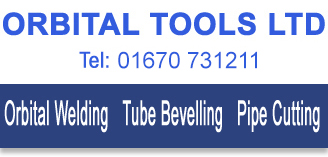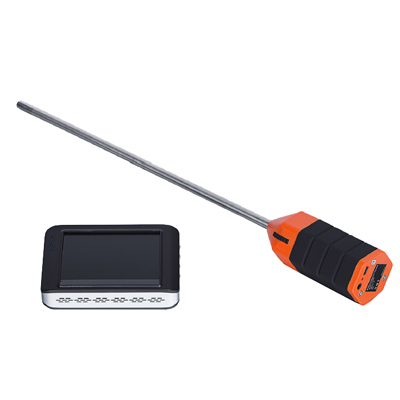 Wireless Cavity Inspection Camera Inspection Camera Accessories
Wireless, side view, rigid inspection camera. 2.4Ghz wireless transmission between camera and monitor. Mini stainless steel insertion tube 9mm. Tube length 300mm. Side view camera head 380TVL. Waterproof level IP67 camera tube only. Built-in rechargeable Li-battery for both camera and monitor.
Key Features
CAMERA
Overall length: 390mm.
Light Source: 2 high intensity LEDs.
Viewing Distance: 1.5m.
Effective Pixels: 752x582.
Depth of Field: 6cm to infinity. Field of View: 55°.
Operating Temp: 01°C to 60°C.
Battery: Li Ion 1500mAh.
Run Time: 4 hours. Charge Time: 5 hours.
MONITOR
Screen Size: 3.5inches TFT LCD.
Resolution: 320 (rgb) x 240 dot.
Video Format: PAL/NTSC
Battery: Li Ion 1100mAh.
Run Time: 3 hours, Charge Time: 3 hours.
Memory: Micro SD card.
Picture Format: jpeg.
Picture Resolution: 640 x 480, Frame Rate: 30fps.
Operating Temperature: 0°C to 45°C.