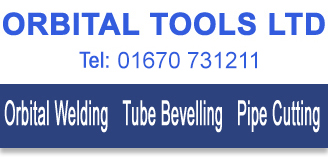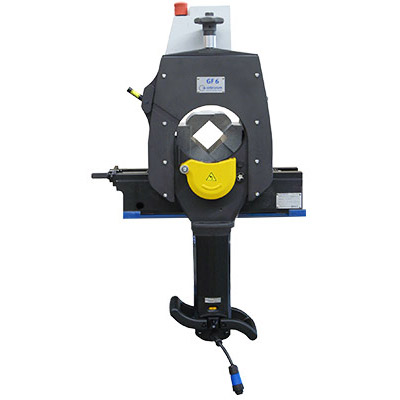 GF6 Bench Mounted Tube Saw
21.3 mm-168.3 mm
The new GF series from Orbitalum sets new standards in orbital tube and pipe cutting and bevelling, this new range of machines takes orbital tube and pipe machining even further forward.
Your benefits are square, burr-free and deformation-free pipe ends, cold machining process, cutting in seconds, simultaneous or seperate cutting and beveling, cost-effective, increased productivity and an even longer tool life
Key Features
Optional feed module AVM or MVM for an automated or manual cutting process.
Locking mechanism prevents unauthorized usage and theft.
Weight reduction of 20 kg for ease of movement.
A new ergonomically-designed motor handle for a safer and more comfortable operating position, which also enables easier cutting of elbows.
Integrated laser pointer to determine the cut off point.
2 position aluminum clamping jaws to reduce chatter and enable smaller length of pipe to be machined.
1 multifunctional tool for all adjustments on the machine.
Extended speed range (65 - 215 rpm), ideal for the cutting of high- performance materials (Hastelloy, P91, etc.).
Swivel cable with a quick-disconnect coupler for easy and quick replacement of power cables.
The new saw blade guard protects against flying chips and comes with a measuring port.