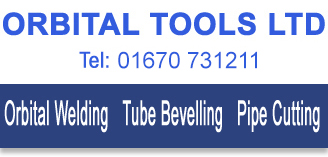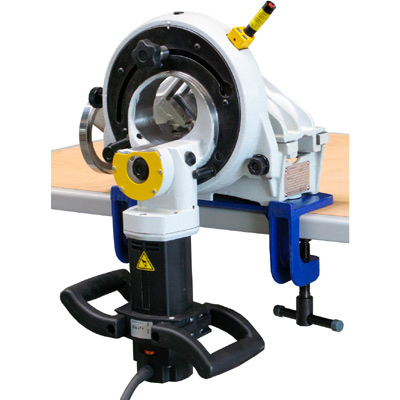 GFX 3.0 Bench Mounted Tube Saw
6 mm-78 mm
Pipe Cutting and Bevelling Machine. New, innovative saw from Orbitalum Tools for cutting and beveling of tubes and elbows in seconds. The perfect preparation for orbital welding!
Easy to use, powerful and compact saw with low weight the GFX 3.0 provides even more outstanding features than prviously offered.
Key Features
Ideal for press fitting applications.
Square, burr-free and cold machining process.
Deformation-free clamping system especially applicable for thin-walled tubes.
Optimized chip flow due to a new vice design.
Hardened cast iron clamping jaws.
Integrated laser pointer to mark the cut off point.
Ergonomically designed motor handle.
Powerful drive with 1.2 kW and adjustable speed control for cutting several materials and extended tool life.
Electronic overload protection with integrated temperature monitor and electronic speed regulation.
Ergonomically positioned speed control adjusting wheel.
Swivel cable with a quick-disconnect coupler.
Second saw blade position to cut off elbows.
Simultaneous or separate cutting and beveling.
Easy handling through light weight.